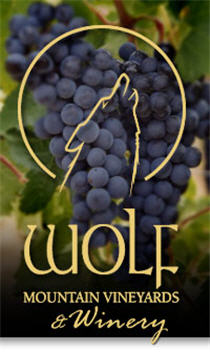 Georgia Gold Country is Now Golden for Wine
Wolf Mountain Vineyards Mines the Steep Dahlonega Plateau to Produce French-Influenced Wines from one of Georgia's Most Vertical Vineyards.
by Gregory McCluney
October 13, 2008
---

merica's first gold rush
was in
Georgia
, not California. It was in 1828 in the southern Appalachians, just a few miles from today's nine-year-old
Wolf Mountain Vineyards and Winery
. So much gold was found that the U.S. government opened a mint in Dahlonega, Georgia. But today's rush isn't for Dahlonega's gold, but rather to produce North Georgia's best wines.