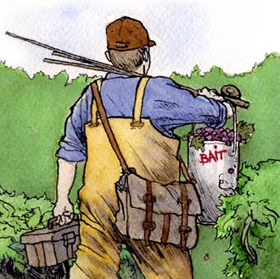 Go Ahead, Say It: Umpqua
Better You Should Taste It
The Umpqua Valley AVA is an "undiscovered" jewel but the gleam of the world class wines emerging from the region is about to change all that. Remember you heard it here first.
by Dan Berger
March 17, 2008
---

t's been said
that
Gewürztraminer
is the wine world's worst name: If consumers can't pronounce it, they won't buy it, no matter how good it is. (Perhaps topping that would be Crljenak.) Pronunciation was the only drawback I could come up with for not considering
Umpqua Valley
as a potentially great region in which to make wine - not only a place to make great wine, but a place to attract serious tourism.