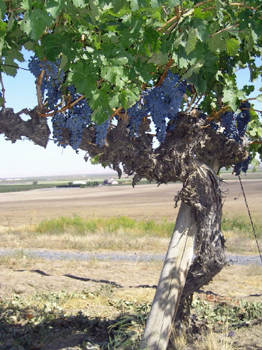 Champoux Vineyard Reveals
History in the Horse Heaven Hills
Paul Champoux tends some of Washington's oldest vines, and grows some history of his own.
by Anne Sampson
December 12, 2007
---

hen
up-and-coming Washington winemakers go shopping for grapes, many of them knock on Paul Champoux's door. As the managing partner of
Chateau Vineyards
, he knows a thing or two about making great wine, although he's never crushed a grape.