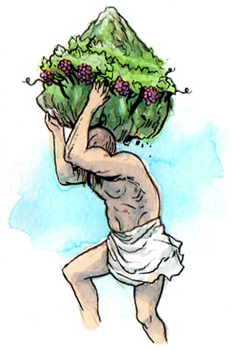 Atlas Peak ~ Napa Valley (AVA)
The Three Facets of Atlas Peak
Atlas Peak has just a few wineries located on its high slopes but its three unique growing areas make this a decidedly versatile appellation.
by Alan Goldfarb
October 12, 2007
---

nlike
some appellations in the
Napa Valley
, which experience regular amounts of coastal fog in the evenings, much of the
Atlas Peak
American Viticultural Area (AVA) has relatively fog-free evenings. This, despite the fact that its location suggests that
Atlas Peak
should experience the same temperature inversions. In fact, it can be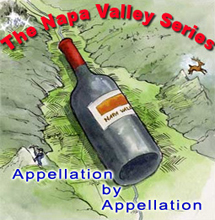 about 10-15 degrees cooler during the day on Atlas Peak as compared to the floor below; with cooler nights and warmer days on the east side of the area than the west side.