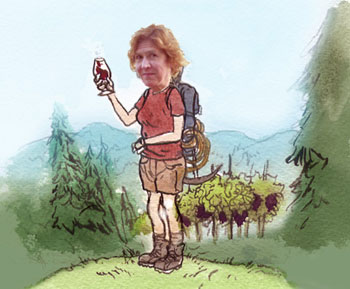 Santa Cruz Mountains: there's a lot going on in them hills
A recent trade tasting reveals that from Pinot to Mataro, sparkling to distilled, the Santa Cruz Mountains appellation has something for just about everyone.
by Laura Ness
May 5, 2006
---
There's a lot shaking in the
Santa Cruz Mountains
besides
Pinot
these days. This was evident at a trade tasting held in Palo Alto early last month. Although the sheer volume of Pinots could have kept fans busy swirling and sniffing for hours, the event showcased a diverse range of wines from brand new and venerated wineries alike<!>, helping to attract a diehard cadre of trade buyers. The event was a welcome relief from the persistent showers and accompanying misery that has relentlessly plagued much of California for what seems like months.